Ceramic Fiber Rolls
8/30/2012
Non-Asbestos Furnace Roll - Ceramic Fiber Roll
In Annealing and Pickling lines of stainless steel plants require extremely smooth surface. The stainless steel sheets are first heated by the Annealing process. In this process, the sheets are heated up to 1200°C! At this temperature, the sheet becomes extremely sensitive to marks and scratches that are caused by normal steel furnace rolls. These steel rolls develop corrosion and rust, which would do critical damage to the quality of the stainless steel surface.
As a technology leader, ME have tested numerous materials, ceramic fiber rolls are proved to be the best for both high-quality and environmental-friendly purposes.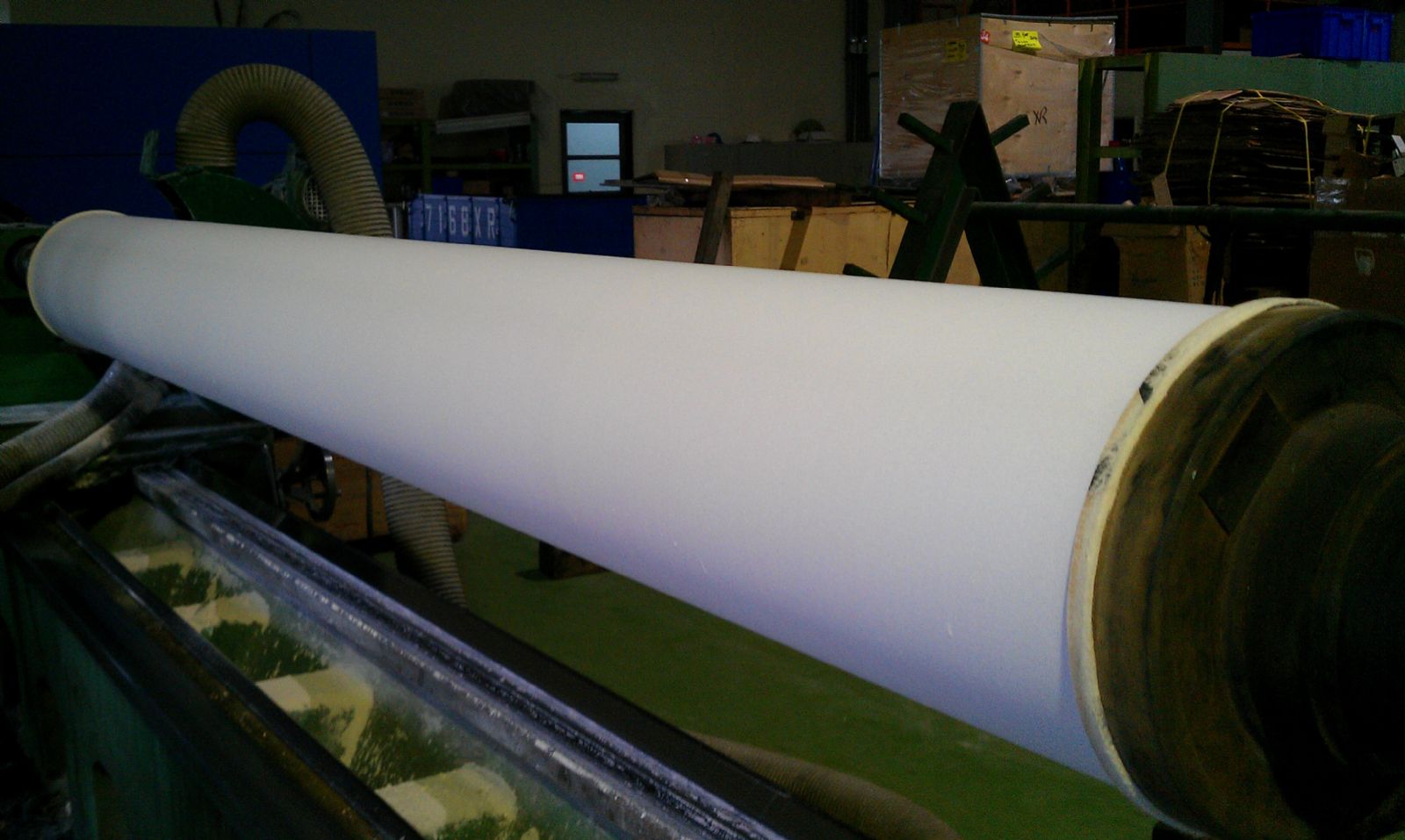 Benefits of Using ME Ceramic Fiber Rolls
► Longer rolls life-span against competitors - the average life-span of ME ceramic fiber roll can achieve to 60 days, including three times regrinding
►
Excellent heat-resistance on high temperature
-
greater performance increases productivity and decreases maintenance costs
►
Extremely smooth roll surface leads to the highest quality of stainless steel sheets
►
Environmental-friendly
-
Non-asbestos material prevents further pollution the earth
Inquiry Now
In the event of your esteemed company might be interested in having a quotation, please kindly provide us with the following information:
►Covering length and outer dimension of the core
►Final outer dimension of the roll
►Operating temperature(s) of the furnace which the roll is applied with.